The school does a fun run every year for a fundraiser. They set up a small circle with an inflatable tunnel for the the kids to run through and every time they pass the checkpoint they get a tally mark on the back of their t-shirt. It's about 90 degrees and the kids get all hot and sweaty from running but, still, they think it's the greatest thing ever. I don't get it.
Jumping jack warm-ups to get their hearts pumping.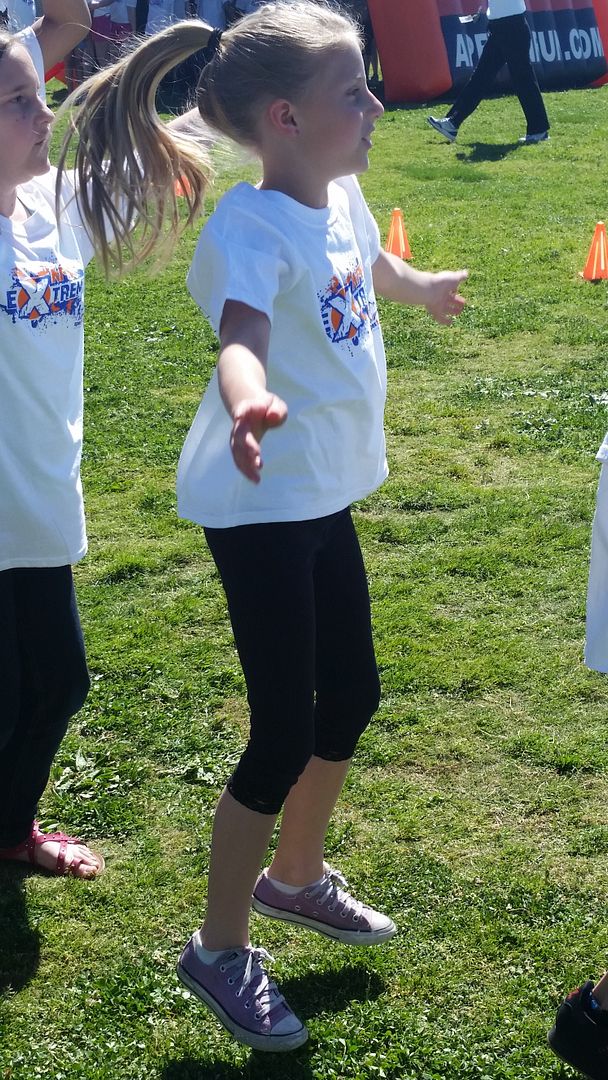 Running around and around and around in a circle...with a big smile.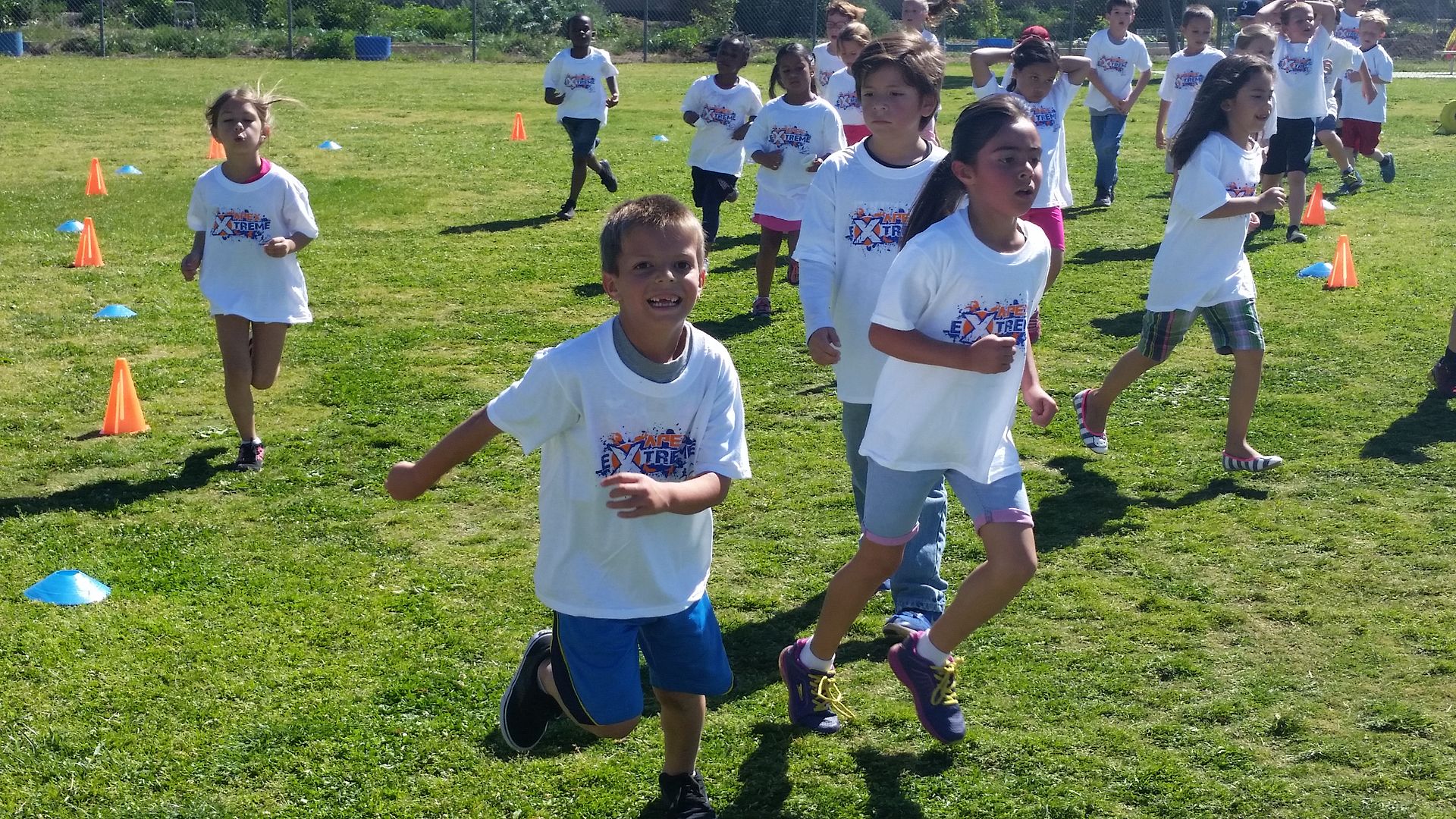 Those poor teachers are stuck in a classroom with 30 stinky, sweaty kids after the run.