Zander was chosen to be the High Flyer (code for student of the week) a couple weeks ago. He was pretty proud of himself. I got to stand in the hot sun and watch him walk up and get his certificate. Why oh why do the teachers and principal feel it necessary to make the kids sit on the hot blacktop and swelter in the sun every Friday?! If they can't bring themselves to move it indoors, at least keep it short and sweet. I don't care whose class arrived on time every day, I don't need to hear the school cheer chanted over and over and you already sent home the forms for the latest fundraiser and brainwashed my kids into wanting to participate during the assembly last week so for heaven's sake don't talk about it anymore. Just let us get into the air conditioned building!!!!
I think he was squinting into the sun, hence the weird face.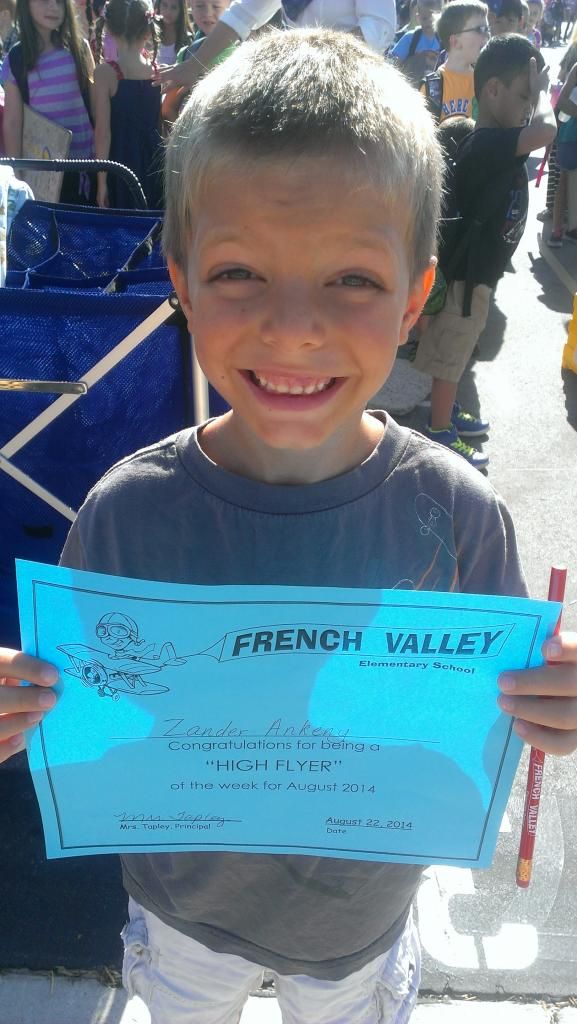 Zander's teacher had him do an "All About Me" poster.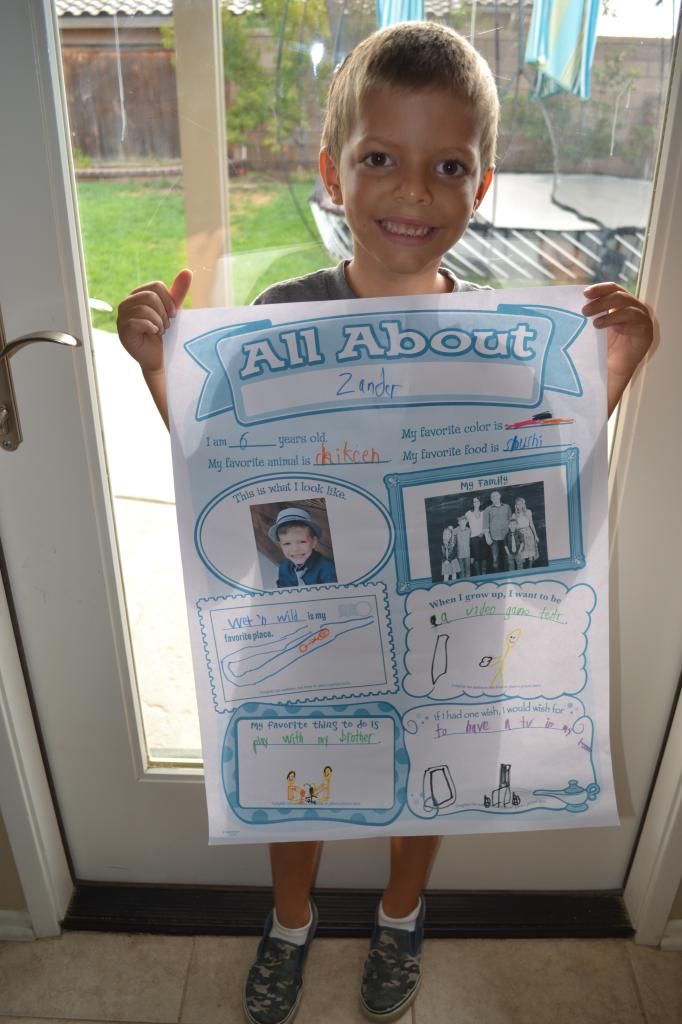 I am 6 years old.
My favorite animal is chickens.
My favorite color is black, orange and red.
My favorite food is sushi. (As in the rice krispy treat sushi Grandma Jake makes.)
Wet 'n Wild is my favorite place.
When I grow up I want to be a video game tester.
My favorite thing to do is play with my brother.
If I had one wish I would wish for a TV in my room.
Zander also finally lost his first tooth the week before school started. And he lost his second tooth the next day.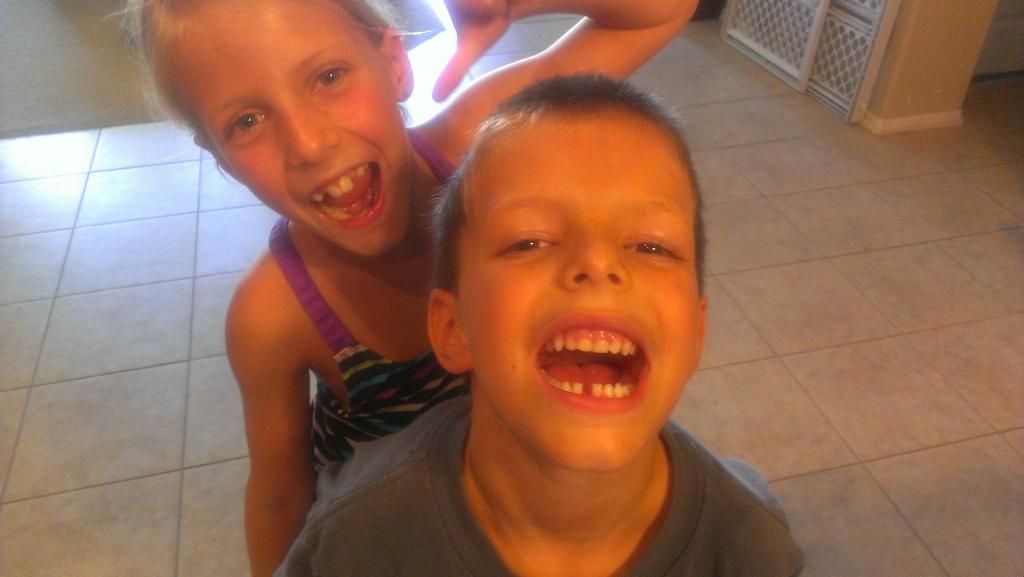 You know how the tooth fairy has had issues in the past making it to our house in a timely manner. When Zander lost his first tooth she set the alarm on her fairy phone to remind her to leave a dollar under his pillow. All went according to plan. She seemed to have finally found the key to successful fairying. When he lost his second tooth the tooth fairy did the same thing again since it had all worked out so well the previous night. Sadly, she wasn't so lucky this time. Apparently, she went to bed early and her alarm went off all night, leaving her with a dead fairy phone in the morning. She dispatched her assistant to help Zander look for his dollar the next morning. Only eighteen more baby teeth to go. Eighteen more tries to get it right.
Zander is also a little entrepreneur. He found out that they'll be serving pizza for lunch at school on Monday. My kids can buy lunch whenever they want...but they have to pay for it. So Zander opened the "Awesome back massage palace". You can get a back massage for $.05. Or a foot, hand, cheek or ear massage for $.50 each. He got enough customers to earn the $2.25 he needed to buy lunch tomorrow. Hope he enjoys his pizza!