Two weeks ago Brayden and Justin went on the Mormon Battalion 5 mile hike. Brayden was not a willing participant but he kept putting one foot in front of the other and made it...phew! They learned historical facts about the Mormon Battalion along the way and stopped to cook hot dogs over a campfire for lunch.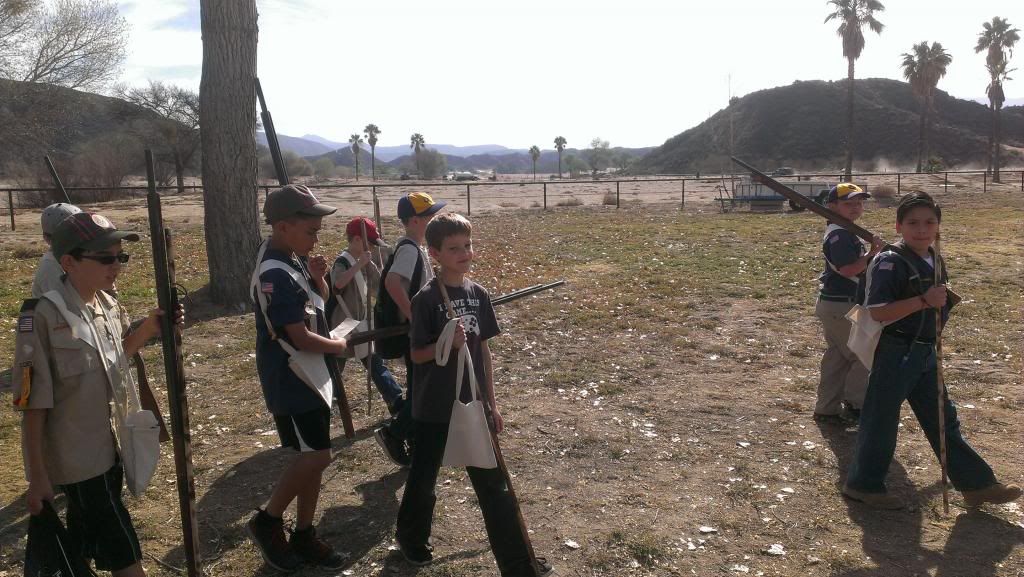 Brayden and Jacob
I think he's had enough, lol...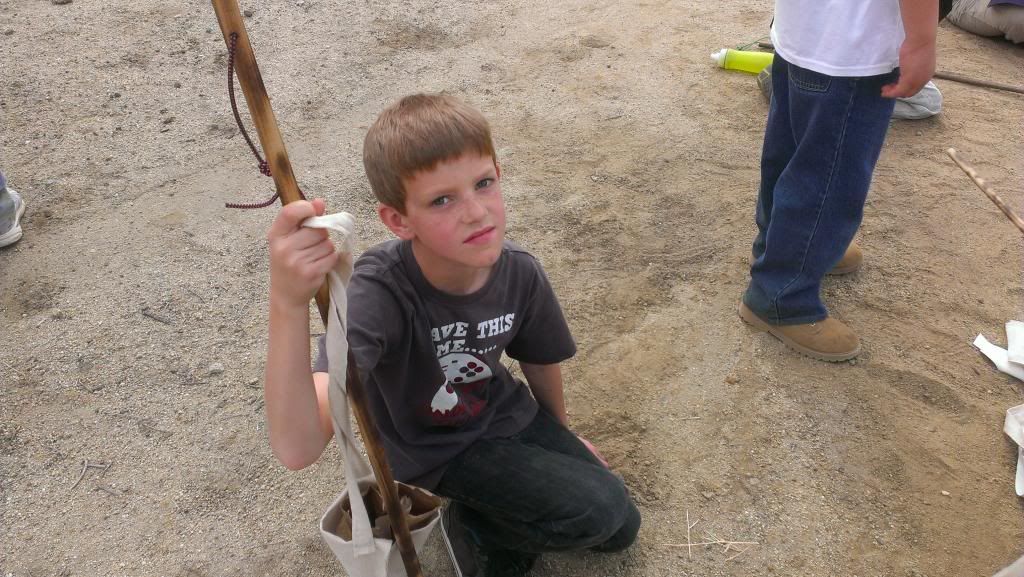 In other scouting news, Brayden earned the rank of Webelos. Which reminds me, I need to sew that darn patch on. When he was given his achievements, I was called up to receive the pin but, like I've always said, it really should be Justin. I do nothing with scouts. Well, I do drive Brayden every week. But that's about it.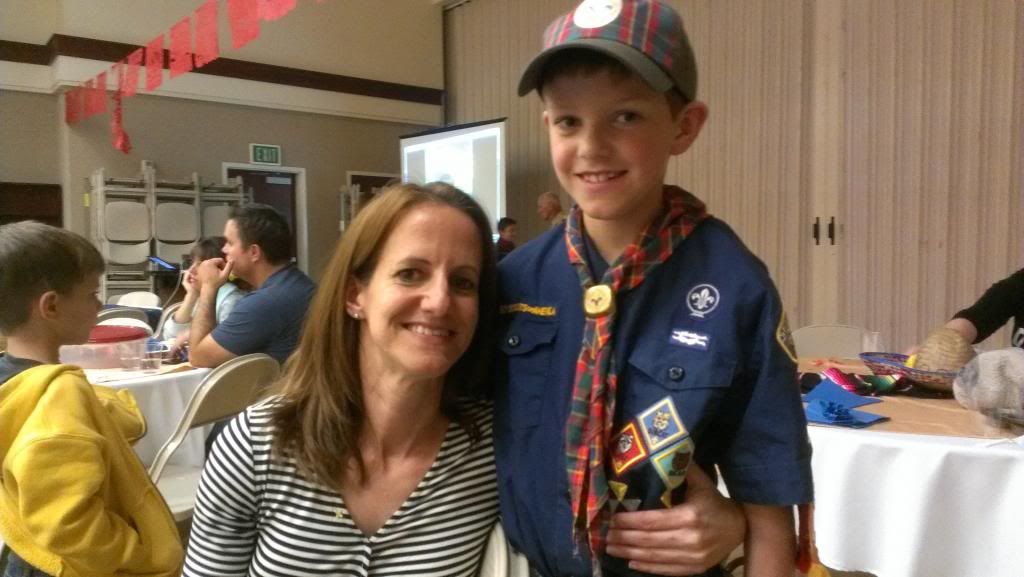 Each scout had to decorate cupcakes to bring to the blue and gold dinner. I failed to read all the details and apparently they were supposed to be "fiesta" themed. Brayden made purple minion cupcakes. The minions were at the Mexican restaurant in Despicable Me, so that's pretty close to fiesta themed. They turned out cute with white lifesaver eyes and marshmallow teeth.
In other news, we've been enjoying three days of rain. The chickens maybe not so much. They got stuck in the mud and had to be rescued. After the kids put them in their nice dry coop they closed the door since the chickens weren't smart enough to stay out of the small river that formed in the chicken run.