Bryn was student of the month in November.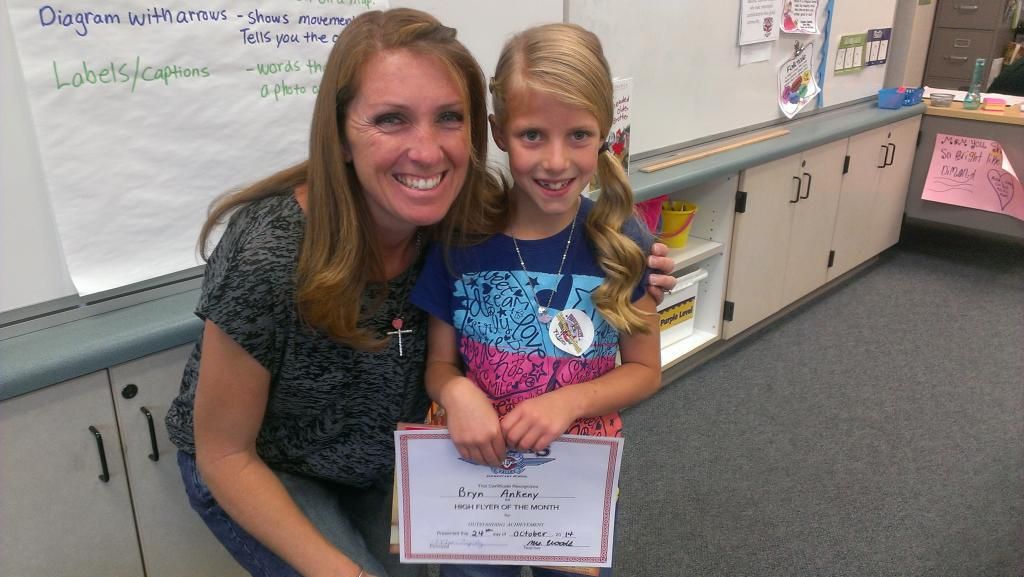 Mrs. Woods wrote on her certificate, "Bryn, you come to school everyday with a positive attitude and a smile on your face. You work hard and are a good friend to others. I am so glad you are in my class this year. Keep working hard."
Zander was also student of the month.
Mrs. Varner wrote, "Congratulations on being one of our student of the month award winners! You sure have taken off here on Varner Island. Keep soaring in your reading and math."
Along with their certificates, the kids were given a free kids meal at Lazy Dog Cafe. I had a third one from when Brayden was student of the month last year. And Kylie eats too much to order off the kids' menu so we'd have to pay for her anyways.
When we were at the restaurant I was having trouble figuring out how to take pictures with my new phone. They plastered cheesy smiles on their faces waiting for me to take a picture.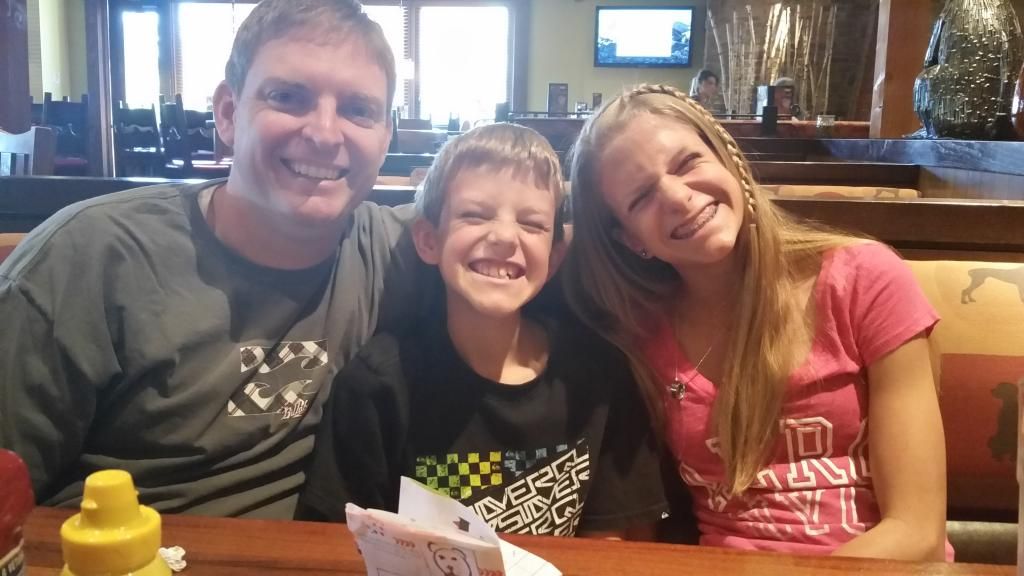 Brayden got tired of waiting and decided to be a goofball. Why do boys like to be gross? Funny. But gross.
Bryn and Zander ordered dog bone shaped pancakes.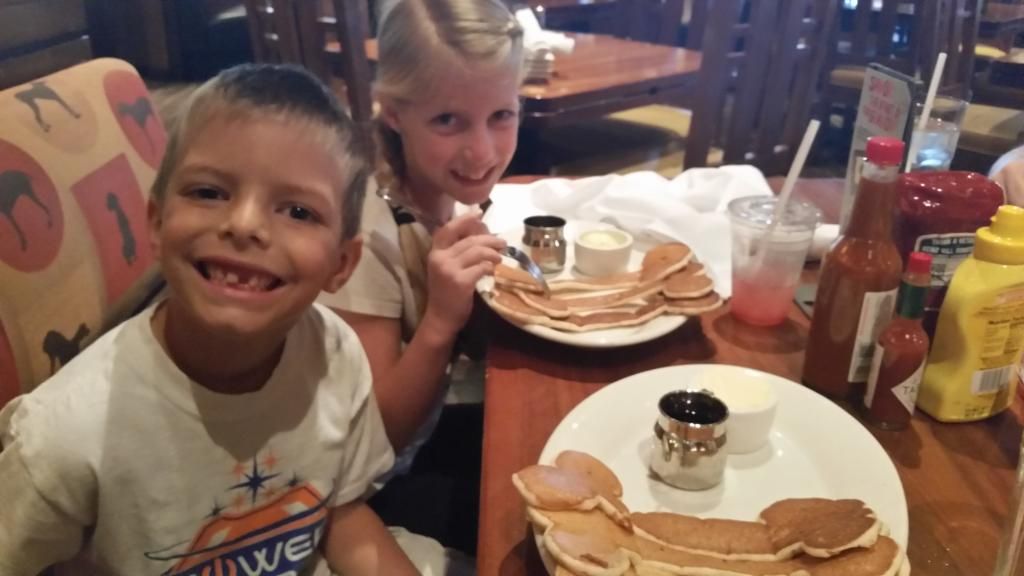 There was a mix up with Justin's order so he had to wait maybe five minutes longer than the rest of us to get his food. He didn't complain but the manager came out to assure us that there would be no charge for his food. It really wasn't a big deal. He still finished eating before the rest of us. But it was nice to save a few bucks.
On a different day, we decided to try Snowbellies. It's a combination of shaved ice, flavoring and soft ice cream. We weren't super impressed. I think we're frozen yogurt fans at heart. But it's always fun to try something new.