I was cleaning some of the paper clutter off my fridge this morning and found an apology letter from Zander.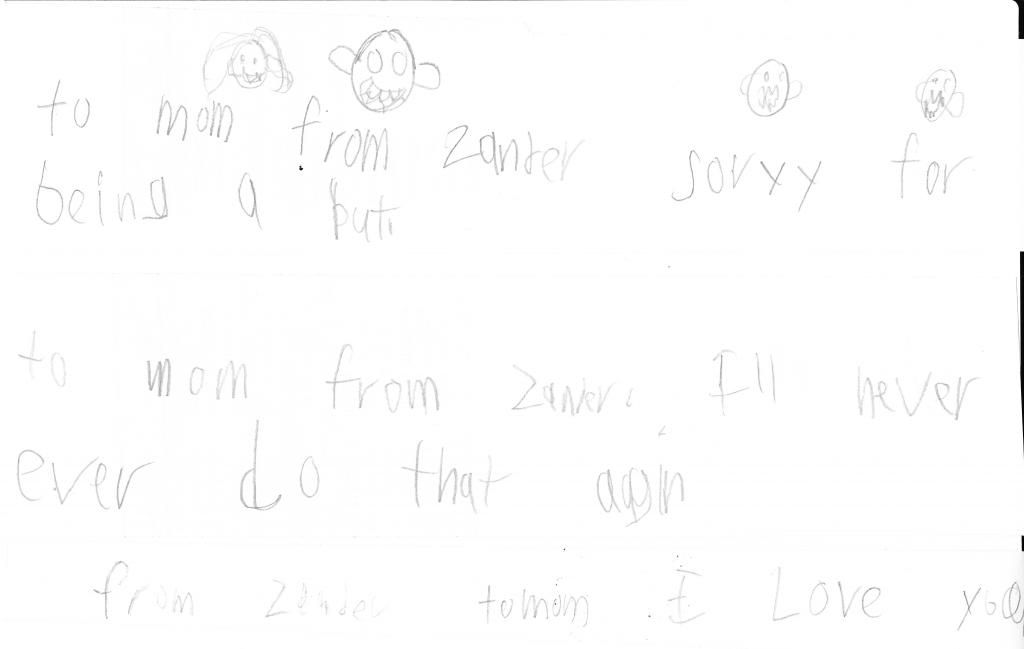 "to mom from Zander. Sorry for being a but.
to mom from Zander. I'll never ever do that again.
from Zander to mom. I love you."
I don't remember what he did to necessitate a letter of apology but I do remember that when he handed it to me he said, "But, remember, I'm not perfect. Only Jesus was perfect."
I also found this picture on my phone. Looks like he found a way to entertain himself while we shopped. Goofball.