If you ever want to go to Medieval Times but don't want to pay the high prices, go on Presidents' Day. The tickets were steeply discounted and when we arrived we discovered why. The entire top tier was empty and the row below that was only partially full. It probably would've been even emptier if they hadn't offered the deal. I thought the price was well worth the experience.
We were in the green knight's cheering section.
While we waited for the show to start, we browsed the cool souvenirs. For awhile we've been wanting to get the kids a small trinket of some sort. Years ago one of Justin's church leaders told him that when his kids were growing up he gave them a trinket that they could use when they wanted to talk to mom or dad. They would give their parent the trinket and the parent would just listen. They wouldn't lecture or offer advice, unless the child asked for it. Which, he said, they often times did end up wanting to hear mom's or dad's thoughts. It was especially useful when their kids entered their teenage years. The trinket represented a kind of "safe zone" for sometimes serious discussions. We thought it sounded like a good idea but hadn't been able to find a trinket that was just right. At Medieval Times we found little metal figurines. Our family enjoys fantasy books and movies and the figurines also serve as a reminder of a fun family memory. Each kid picked out their own. I hope they get used they way we're hoping they do. Anything to keep those teenagers talking!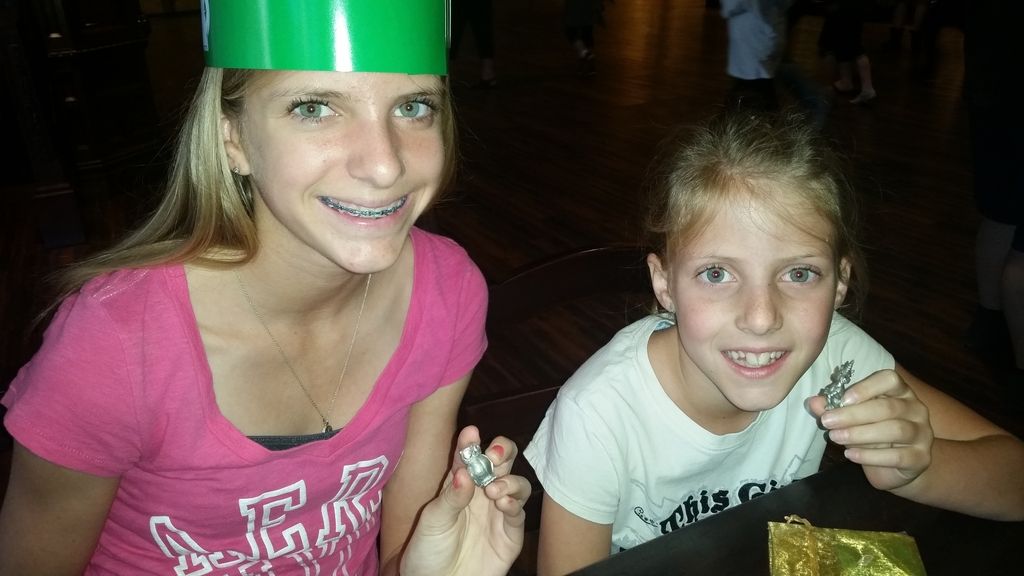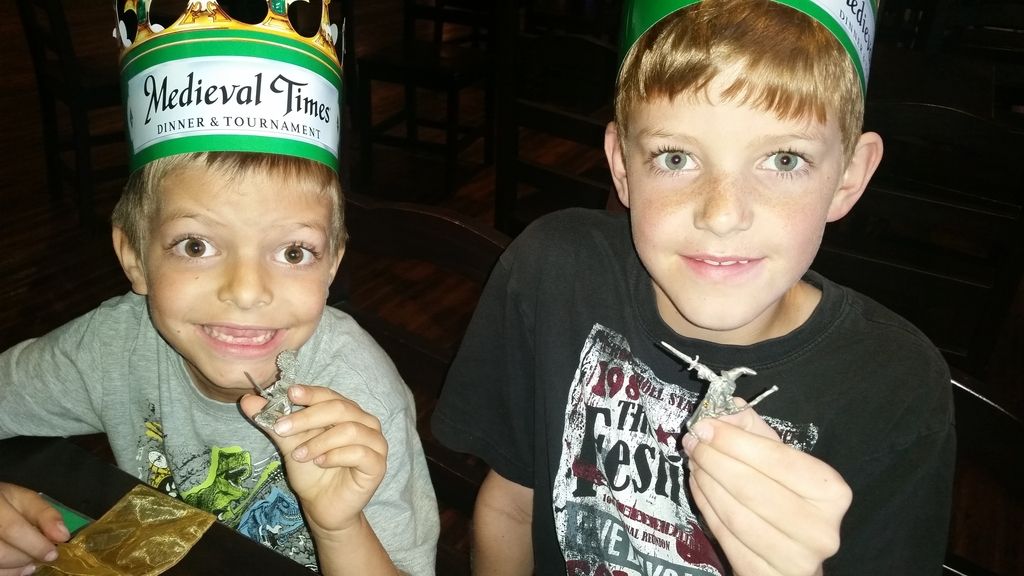 And props to sit on.
Then it was time for the show! Those servers definitely earn their wages and tips. They took orders, then dressed up as pages and marched in with the knights, then back to serving food.
There's a whole storyline with the king and his daughter and some evil dude from another kingdom.
This was the brave knight we cheered on.
He had to face some fierce opponents but the green knight came off conqueror! We may have laughed a couple times when we shouldn't have. But the kids thought is was pretty funny when knights would take dramatic flying falls off their horses seconds before they were struck with the joust.
The dinner was delicious and they give you large portions.
Of course, the kids thought eating with their fingers was the best part.
It was a great afternoon! We're very blessed to be able to do these kinds of things with our kids and create memories together.