Bryn's third grade class was studying the galaxy and they shared their new found knowledge with us through song. We're still singing, "The planets, the planets, we're learning about the planets..." It kinds gets stuck in your head. Bryn was super excited that she was chosen to be part of the rap group. She really got into it and busted out some rap moves.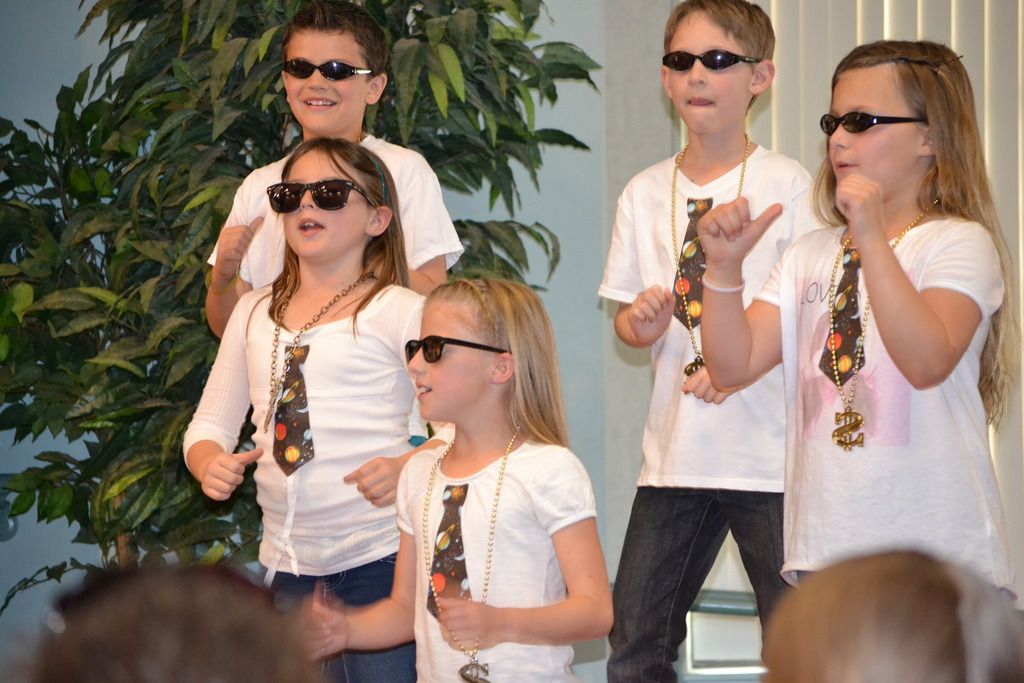 Kylie and Brayden had a half day of school and begged to be taken out early to watch Bryn's performance. Any excuse to miss school.
Kylie tried out and was invited to participate in her school talent show. I only had my phone so this is the best picture I could get. She played a medley of Disney songs and did fabulously.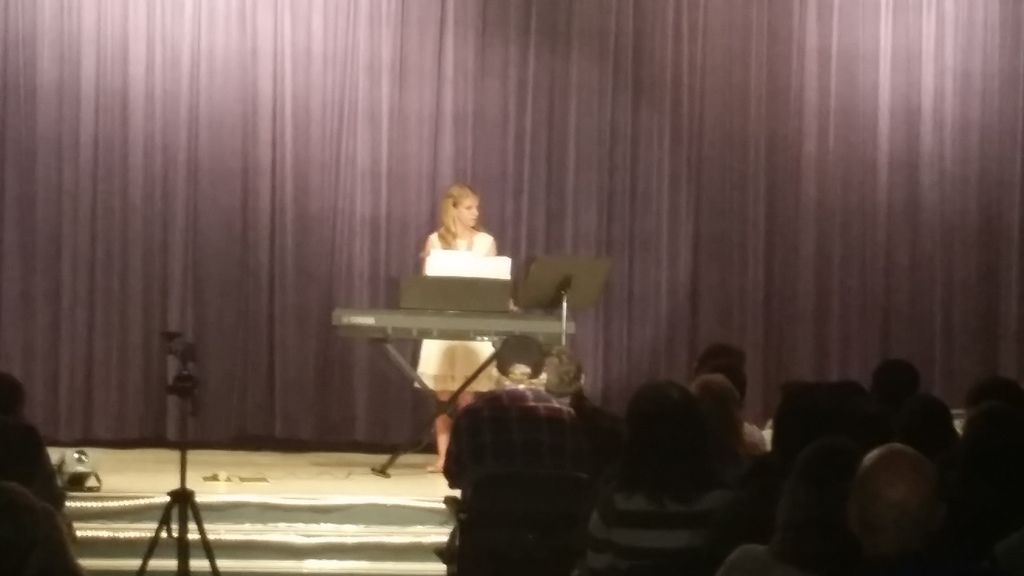 Her hair looked good while she was doing it, too.